Preparing for your upcoming MBA interview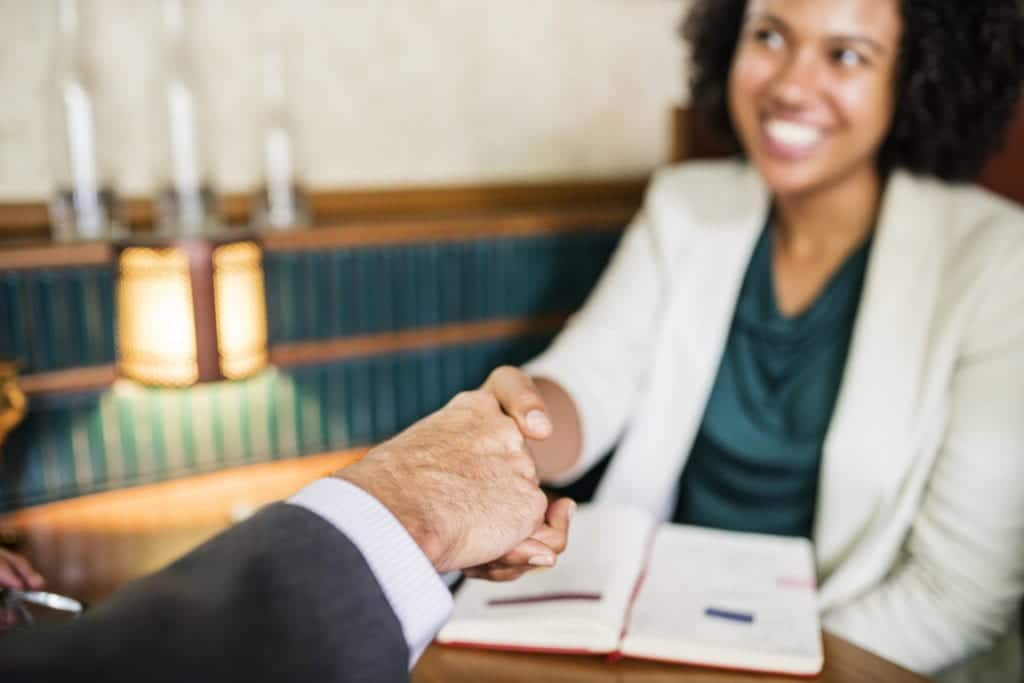 The MBA interview is a key part of the MBA application process. It gives you a chance to not only put a face to a name, but to share what you can't convey on paper, and even delve into topics requiring a bit more explanation. You're in a strong position at this point, and this is a chance to show who you are as a person (and, for some, demonstrate you pass the airport test). In this article we've curated questions to anticipate and tips / resources to consider when preparing for your MBA interview. We've also recently crowdsourced from you the things you wish you knew before interviewing — we've addressed some of them in this piece and will continue to do so here on MBAchic. If you've recently been through the MBA interview process, feel free to send us the questions they asked (and keep reading for a link to review your program anonymously).
Preparation is key to being confident, natural and ready
As you know, great interview responses are not recited from memory, but draw from a bank of anecdotes and prepared points that allow you to speak naturally and confidently with your interviewer. This conversation allows you to tie all of the pieces of your application together and show them the kind of student and alum you'll be.
For example, remember our recent discussion on social media about applications and how to deal when you can't ask your supervisor for a recommendation? Take time to prepare a sentence or two sharing your reasons / thoughts in case they ask. Let's get into the questions you're likely to see across the board; we hope to shed more light on school-specific questions / formats in our BSchool Profiles (keep reading for more):
Tell me about yourself / walk me through your resume.
This should be a compelling, tight story (kept under two minutes) that adds dimension / brings life to the on-paper version of you.
Why are you interested in business school? Why now?
Defining your why is going to come up constantly in the process – it's your North Star. This reflective / introspective exercise is a worthy one for everyone (even if, in the end, you determine business school isn't the move for you).
Describe a time when you delivered a huge win or project.
Tell me about a time when you failed.
Show self-awareness and the ability to draw lessons from every experience.
Describe a time when you had a poor team or manager.
Sensitively and honestly communicating a tough situation requires skill and prep (be careful and feel free to avoid naming names here).
What is your biggest strength? Your biggest weakness?
Describe a time when you beat the odds or turned a situation around for the better.
Why our program? Why our campus?
What sets you apart from other people applying?
Don't be afraid to lightly steer the conversation toward a story that helps you stand out. At the same time, self-awareness is key… strike that balance that keeps you grounded.
What role do you play in a team or group setting?
How would you describe your leadership style or mentality?
How would your colleagues describe you?
What are your hobbies and passions outside of work?
What do you want your legacy to be?
On long-term goals: your path may change while at business school, but important to show that you have direction and can clearly communicate what you want out of your MBA experience.
What would you change about your current company or role?
Do you have any questions for me?
If given the chance, make sure you're asking thoughtful questions that you cannot Google or find on the school website.
You've done your research on the program and why it's a great fit, and to better convey that, take time for a quick lookup of your interviewer. Some programs will have Admissions Representatives interview you, others will have alumni in your area (although location not really a constraint these days), and others might have a current student interview you. Always keep it respectful, but understanding where they are coming from will inform the focus and path (and in some cases, formality) of the conversation.
The team at UCLA Anderson shared with us this piece that shares helpful tips as well as specifically what interviewers are looking to see from candidates. Bookmark this piece and review it a few times before your interview.
As you prepare, make sure you consider the following as well, to ensure you have a solid game plan going in:
Will the format be a 1:1 conversation? Or a group / team setting? They are two very different dynamics; it's important to know yourself in each setting, and prepare accordingly (including getting yourself into the right headspace before you join).
If the MBA interview is a video / Zoom call, prepare your setting: make sure your lighting is bright enough and isn't causing any odd reflections. Tidy up your space so that it's neat and that you're the focus (we have some links here [under Working from Home] about curating a great setup; also check out RoomRater on Twitter for good and bad examples).
Make sure you dress appropriately – even if it's a video / Zoom call, this is a high-stakes conversation and suggest you dress from head-to-toe for the occasion. Here's our MBA interview style guide – advice for women and men. Finally here's a WSJ article that shares the real impact (on productivity and performance) of dressing up, if you're not convinced your non-Zoom half needs more than sweatpants.
If at any point, you provide a response that you wish you didn't, or wish you could have changed entirely, don't let it take you out of the interview. Check out these tactics for help staying grounded and choose the ones that are best for you to have in your back pocket. Practicing for this ahead of time will mean you're set for game day and can demonstrate your resilience.
Finally, if you've made it to the interview, you're already in the running. Push out any thoughts of doubt or feelings of imposter syndrome because they're not going to help you. Easier said than done, yes, but you're already qualified to sit at the [virtual] table, so help them see why you're perfect for their program. Do your best to enjoy the conversation and take the opportunity to connect with someone in your future school's network.
Don't forget a thank you note (send it soon after the interview), and you're well on your way to showcasing all that you are, and your unlimited potential.
Good luck!
Shortly before this post went live, we asked you to share what you wished you knew ahead of time – some of these we've answered and the rest we will continue to answer here:

(To help cover your school, go to the next pink block — MBA interviewers said they're interested in hearing more, too.)
The general attitude of the interviewers
The balance of detail vs. generalizations in the conversation
Would have loved to know the incoming class makeup (industries, experience level diversity of candidates). Also would have asked more questions about area of focus (healthcare, entrepreneurship) — it's a moving target, but what are their goals or mandates? (Ex. x% military; for EMBA: how many years of experience, targeted industries, etc).
Would have asked about other programs on campus, and whether there's an opportunity for cross-pollination (e.g., business, engineering, public health, medical, etc.)
Wish I knew to relax and just be prepared to be myself!!
Would love to know the different approaches schools will take to the admissions interview; if it would be behavioral, if they would ask logic / creative questions, etc
Would love to know how much the interviewer knew about me ahead of time, to understand what I need to repeat or what will be old news
If you can take time to complete a one-page survey about your program, we are restarting our

BSchool Profile

project to gather honest feedback on programs for our community.
We are happy to keep you anonymous, if you like.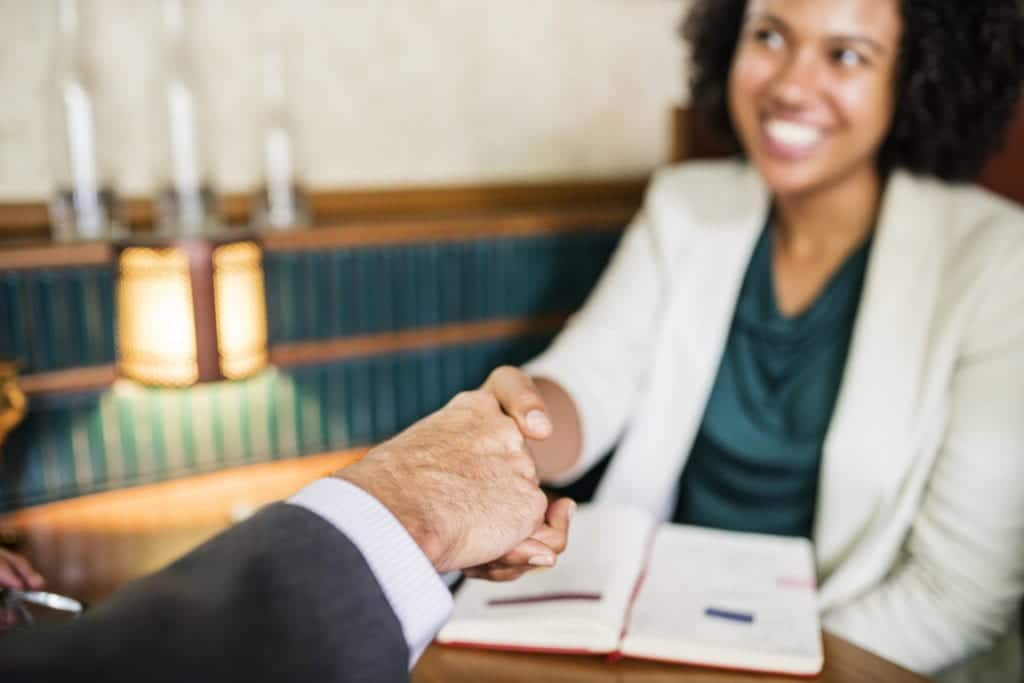 Want to contribute to MBAchic with your own MBA interview experiences? We'd love to have you share! Let's connect here and get started.
Images from PxHere