Megan Martin, VP of development, community builder and MBAchic Fellow
Estimated reading time: 9 minutes
Profiles of MBAchic Fellows: In conversation with Megan Martin
Last year, we had the opportunity to establish the MBAchic Fellowship at Brenau University's Executive Women's MBA. The women in this program are blazing trails in their respective industries, poised to move into the C-suite — and we are thrilled and grateful to be a part of their journey. As we launch the MBAchic Fellowship at Brenau University for the second year in a row (apply here!), we set out to profile our inaugural class of MBAchic Fellows, to share their experiences and offer a glimpse into the EWMBA. Megan Martin, Brenau EWMBA candidate, nonprofit VP of marketing and development, and community builder is our second profile. She is a light – between raising a young family, leading in the nonprofit space, staying active and pursuing her EWMBA, she always makes space and time for her community, and building relationships with those around her. So excited for you to get to know and connect with her here!
Where are you from? Where did you grow up?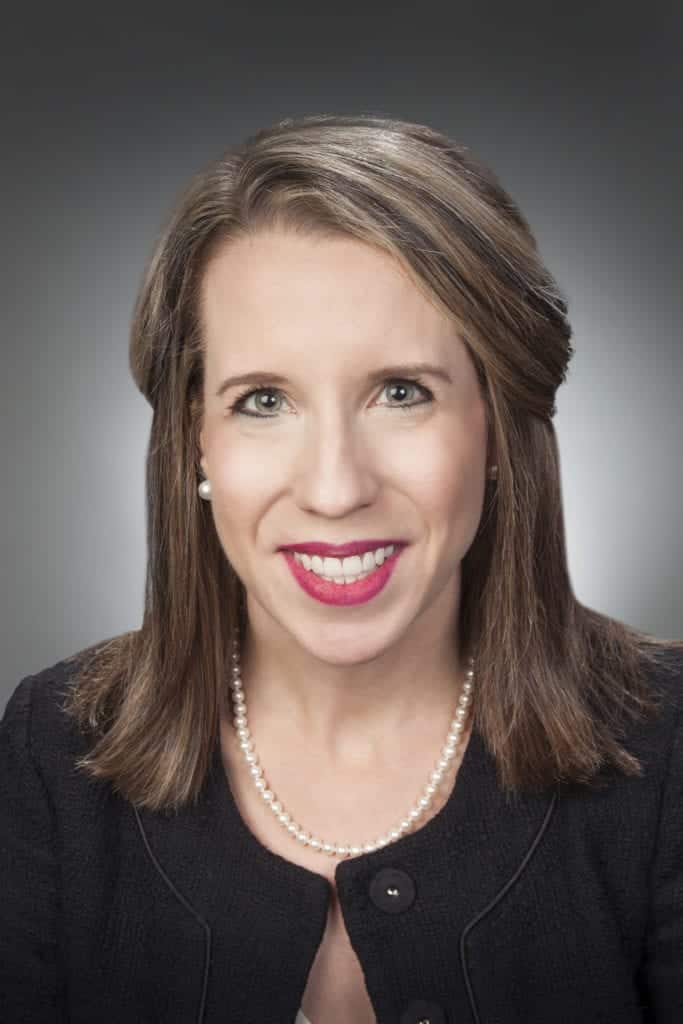 I am from Hall County, Georgia – born in Gainesville specifically… which is where I work, and where Brenau is too. My family and I live just a little south of Gainesville in Flowery Branch (home of the Falcons, but seriously, let's not talk about the Falcons football team… yikes… Georgia sports are such a bummer, that is why I am glad I am a Clemson fan!).
Where did you go for undergrad? What did you study there?
Clemson! I majored in marketing. I love service-marketing because it is about how you relate to and serve people.
What is your current role? Describe some of the challenges you are tackling in your current role? What else are you involved with that complements your day job?
I am currently the Vice President of Marketing and Development at the North Georgia Community Foundation. We have an amazing mission statement I believe whole heartedly in: "The North Georgia Community Foundation helps people and nonprofits invest generously in the lives of those who call our community home." It's a rewarding career to help people give back to the needs and causes that mean the most to them. It is where they want to make a difference and leave a legacy. Every day is different so there is a new challenge everyday but all in the context of good works and good people.
Additionally I am currently on the Board (Secretary-elect) for the Kiwanis Club of Gainesville – this is where you can find me every Tuesday at lunch… we have a great club with interesting and fun people. I am also on the Board for WomenSource which is a nonprofit organization that strives to equip and empower women. I stay involved in other activities and projects as they arise but there is only so much time in the day and being with my family is the most important thing to me.
What does quarantine life look like for you?
I have become more appreciative of home-life and soaking in the little moments that I might otherwise not see or realize are happening because life just moves way too fast.
What company or leader (or both) do you believe is really making the most out of the opportunities that come with the challenges arising from the pandemic?
Everyone in my circle is a leader. They have all stepped up to the challenges of the pandemic in their own ways. I enjoy cheering on my people, because how awesome is it to celebrate others!
You're part of the trailblazing inaugural cohort of Brenau's Executive Women's MBA program. How did you determine that this program was right for you? Any insights you can share about the application process? How did you determine that part-time, online studying was the best format?
This program, the Brenau Executive Women's MBA, is perfect for me in more ways than I ever knew it would be. I actually first heard about it when a friend, a Brenau Alumni, shared it on Facebook. I "just knew" that this program was for me – and am blessed that I was able to be a part of it. The women in this program are forever-friends and colleagues that I will continue to lean into and learn from for years into the future.
I 100% think that people should wait to achieve their MBA until they have worked for a while and then they can understand the material, and commitment, of an MBA program better. It is more than just wanting the degree though, it is wanting to truly learn and develop yourself both personally and professionally. If you don't want both then it is not the time for you to be a part of a program like this.
Who inspires you, in your career and in the rest of your life? How do they inspire and challenge you?
I have been incredibly blessed throughout my life to have a circle of support. I'm thankful for people who have helped me fly on my own but always being that constant wind behind me in case I get tired or need a little encouragement or help. I wouldn't be where I am today without those kinds of people in my life.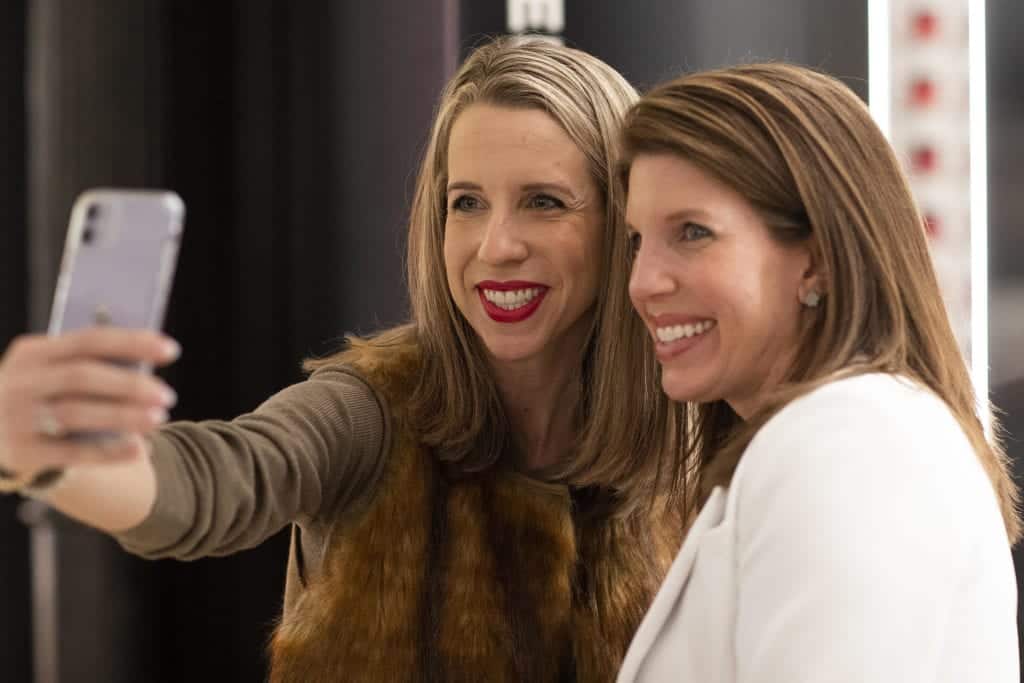 What were your main concerns / hesitations around heading back to school? How did you deal? What would you say to someone considering going back to school to pursue their MBA?
SO many concerns and hesitations! I have a young family (married with a almost 7 and almost 3 year old boys!). There is only so much time in the day. I didn't want my family to ever be placed on the back-burner. But still, I did want to go back to school while they were so young because I know their activities will pick-up as they get older and I want to be right there by their side when that time comes.
Other challenges are financial strain to afford an MBA program. I am thankful for assistance like the scholarship from MBAchic and other resources and people who have supported me financially. And lovely student loans of course too.
And time… did I say the concern about having time?! Having a tribe, and people that support you – that is how you overcome challenges like these. And having grit and grace, lots of grace.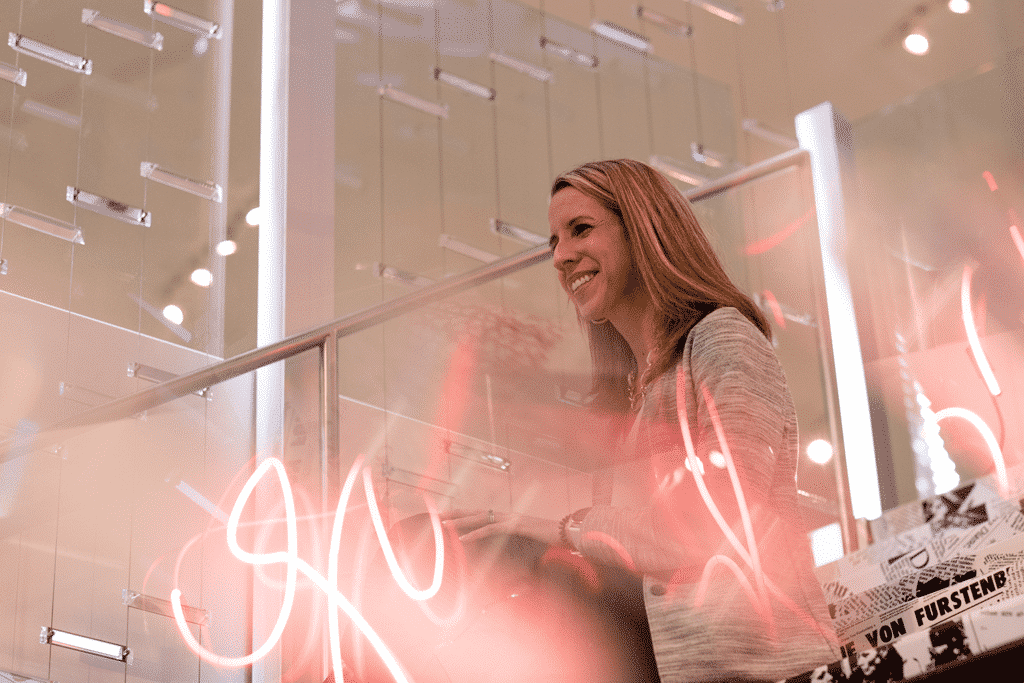 What would you say to someone considering Brenau's EWMBA? What has surprised you about the experience? What's been your favorite class or [virtual] part of the experience?
The best part of the EWMBA experience has been the consistency of the program. Obviously 2020 went crazy. But what stayed consistent was this program, this group of ladies, the team and encouragement from Brenau leadership. Having a constant variable in the midst of chaos has been incredible.
What was your favorite memory of the NYC residency?
NYC was epic. Nearly every single part was planned to perfection, yet planned to be different for everyone in their own way. I can definitely say I stayed in the moment the entire time in NYC. I didn't want to blink and miss anything!
What does being a part of MBAchic mean to you?
I love that MBAchic is a friend, a resource, and a supporter in several ways. Being a part of MBAchic is great because I know that there is genuine intent to encourage each other and build each other up. Having someone to walk alongside you, listen, or give advice is invaluable.
What's the first thing you're doing after graduation (and after quarantine)?
I think all of our ladies will be rushing to see who can pop the champagne first!
Thank you, Megan, for sharing your advice with MBAchic and offering a glimpse into your Brenau EWMBA experience! It's wonderful being a part of your MBA journey and sharing in parts of the experience with you. We are so grateful to have you here.
Megan is over halfway through her program at Brenau's EWMBA, graduating in 2021. You can stay in touch with Megan and ask questions about her EWMBA experience on Instagram, LinkedIn and soon, on MBAchic!
Helpful Links
Photos furnished by Megan Martin and AJ Reynolds.